Official Association for CVT UK & Ireland
Welcome to CVT UK. Here you will find information and contact information for authorized CVT teachers in the UK and Worldwide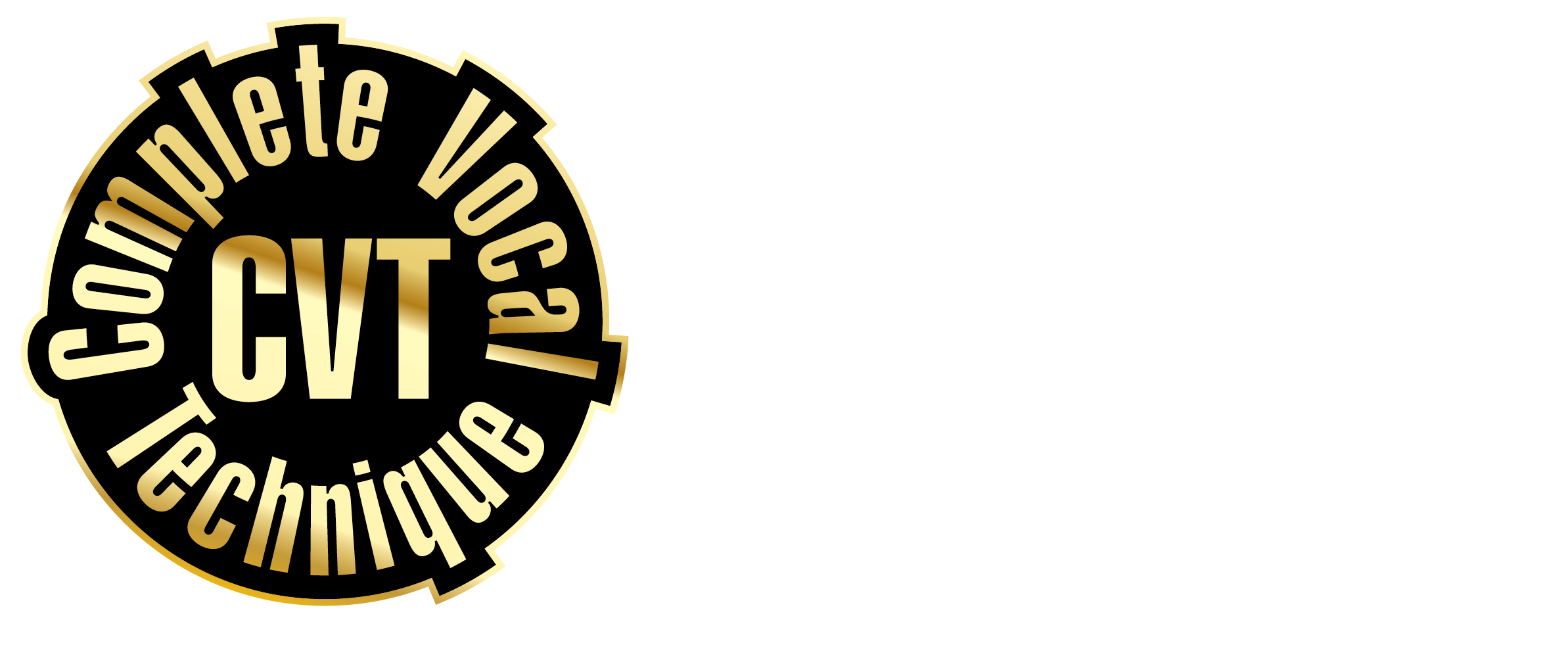 Vocal Effects Weekend – 2 Day Intensive
Rough Effects for  Pop, Rock. Metal, Jazz, Musical Theatre
Vocal Effects can be anything that is added to the 'basic' singing voice such as air, vibrato and sound colour to change the style or sound. Sometimes this occurs 'naturally" or stylistically,
If you want rougher effects like distortion, gravel and grit you don't have to drink Bourbon and smoke cigars everyday to get the rough sounds you want!
The good news is that science is starting to support the view that most vocal effects occur as vibrations away from the vocal folds and that vocal damage is not limited to those choosing to use effects.
Many other factors come into play such as technique, volume. lifestyle and 'robustness' of voice which are dangers to all singers, not just singers using effects.
Vocal effects are a 'primal' part of all of us that we are born with, so on this weekend, we will explore tools and tricks to help you tap into sounds that are already within and go beyond CVT to more extreme techniques.
So if you want to take your vocal expression and unique sound to the next level – why not consider a vocal effects weekender in London? All teachers and guest tutors are rock and metal professionals or regularly perform using rough effects so can demonstrate all effects live to a high standard.
We will show you  how to:
Safely to create sounds for rock, metal, soul, R&B, voice acting or any genre where effects are used
Add Gravel & Distortion like a rock star
Embellish notes with riffs and runs like Beyonce & Christina
Growl & Grunt like a Metal Pro
Combine Effects for incredible results
Use simple effects like air 'Mariah' Style
Add a creak for that modern fry sound
Use different types of vibrato
Learn tricks to help your riffs, runs and ornamentation
Learn how to produce harmonics and overtones
(and many more uses for effects!)
If you are an educational establishment and you would like to offer a vocal effects workshop at your premises – please contact us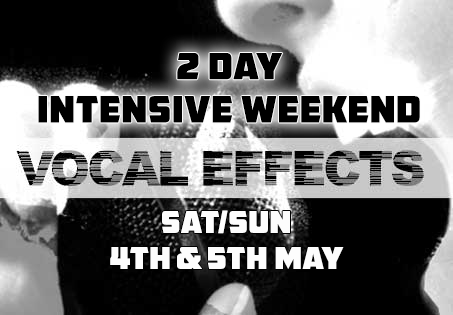 Vocal Effects 2 Day intensive
4th & 5th May 2019 Using CVT tools and techniques on Day 1 – going beyond CVT on day 2 to explore advanced extended techniques
EARLY BIRD – £300 + VAT
* Full Price after March 31st £415 + VAT
Dates: May 4th & 5th
Duration: 2 Days 10am – 4.30 pm
Location: London 

 The Umbrella Rooms
Cost: 2 Day Course – Date 4th & 5th May – Cost: Early Bird £300.00 (+VAT £360.00) pp – (full price £415.00 +VAT after March 31st) – concessions are available – enquire for details- in association with www.extremevocals.com
Teachers for this course:  Jackie Hole, Michael Hill, Vidi Dolev
Pre Requisites: A knowledge of the vocal mechanism and voice technique is useful but not essential as we will take you through the basics of good setup and technique to start using effects. If you have had no vocal training at all, you can always take an intro to CVT workshop before the course. Discounts are available for those taking both courses.
Level 1 – Day 1
The anatomy of vocal effects
Basic Overview of vocal settings for Effects
Vocal Health and what to watch out for (specifically for effects)
Audio Visual Examples of all effects including Whistle (not strictly an effect)
Sound Colour & Effects – start to design your own sound
Air, Vibrato, ornamentation, Creak/Fry, and basic Distortion
Masterclass Session
Level 2 – Day 2
Day 2 goes beyond CVT and into advanced extended techniques – (in association with extremevocals.com)
Intro to Advanced Creak/Fry (metal techniques)
Intro to Advanced Grunt/Growl for Metal
Tuva – what is it – can you find it?
Combining Effects – the Holy Grail of effects!
Practical workshops and Audio Examples
Intro to Emergency Aid to keep yourself healthy
Masterclass Session
 A masterclass session will be held at the end of the day – your chance to try out the effects or any vocal technique issue you may have in a 1 on 1 session in front of the class
Please note – This is an intensive course intended as an intense introduction to extended techniques from beginner to advanced. If we feel that a singer needs more work on vocal technique before using certain effects, we may advise you to stop if we feel that it may be harmful for your voice. Vocal health is paramount, especially when using effects live so it is very important to ensure your technique is correct!
f you are a rock or metal professional – we offer an add on to go further into the advanced extended techniques as well as a studio recording using effects advanced professional masterclass – please enquire for details 
Vocal Effects 2 Day intensive
4th & 5th May 2019 Using CVT tools and techniques on Day 1 – going beyond CVT on day 2 to explore advanced extended techniques
EARLY BIRD – £300 + VAT
* Full Price after March 31st £415 + VAT
Cancellation Policy – if cancelled 3 + weeks in advance a full refund will be given minus a £25 admin fee. Within 2 weeks 10% of the course fee will be retained plus a £25 admin fee, Within 1 week 25% of the course fee will be retained plus a £25 admin fee. If cancelled within 48 hours 50% of the course fee will be retained. If cancelled within 24 hours 100% of the course fee wlll be retained – however you may be given the opportunity to book on another course in exceptional circumstances.
There are limited places for additional after hours lessons on the day of the workshop from our Shoreditch Studios. Should you wish to partake in a 1 to 1 lesson, we can offer a discount course participant price of £30 for 30 minutes or £45 for 60 minutes. Lessons will take place from 6 pm – 10pm after the workshop with 30-60 minute slots available. Calendar will be proivded on booking.
1 on 1 Singing Lessons - During Workshop Discounts
London 

  - 1 on 1 singing lessons from our Shoreditch Studios - £25 (30 mins) / £45 (60 mins) - for workshop participants during the course of a workshop. 
Enquire >>