Official Association for CVT UK
Welcome to CVT UK. Here you will find information and contact information for authorized CVT teachers in the UK and Worldwide
Vocal Effects Weekend – 2 Day Intensive
Rough Effects for  Pop, Rock. Metal, Jazz, Musical Theatre
Vocal Effects can be anything that is added to the 'basic' singing voice to change the style or sound. Sometimes this occurs 'naturally" or stylistically, but you don't have to drink Bourbon and smoke everyday to get the rough sounds you want!
Effects are a primal part of all of us so we will help you tap into sounds that are already within so if you want to take your vocal expression and unique sound to the next level – why not consider our intro to vocal effects weekender?
We will show you  how you can safely to create sounds for rock, metal, soul, R&B, voice acting or any genre where effects are used
Aimed at singers or actors that want to be able to explore the addition of vocal effects to their existing repertoire
Add Gravel & Distortion like a rock star
Embellish like Beyonce & Christina
Growl & Grunt like a Metal Pro
Combine Effects for incredible results
Use simple effects like air Mariah Style
Add a creak for that modern fry sound
Use different types of vibrato and learn tricks to help your riffs, runs and ornamentations
If you are an educational establishment and you would like to offer a workshop at your premises – please contact us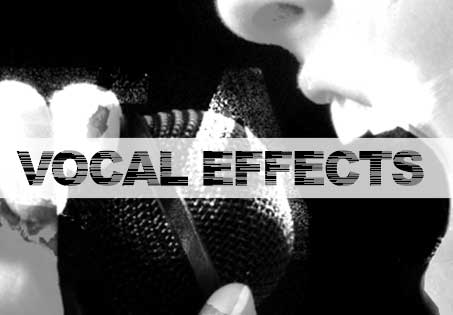 Dates: May 5th & 6th
Duration: 2 Days 10am – 5pm
Location: London 

 venue The Umbrella Rooms
Cost: £450 (+VAT) pp
Pre Requisites: A knowledge of the Vocal Modes is useful but not essential – it is advisable that participants have undertaken the intro to CVT workshop the day before but not essential – discounts are available for those taking both courses.
Day 1
The anatomy of vocal effects
Basic Overview of the Modes for Effects
Vocal Health and what to watch out for (effects)
Audio Visual Examples of all effects including Whistle (not strictly an effect)
Sound Colour & Effects
Air, Vibrato, ornamentation, Creak/Fry, and basic Distortion
Days 2
Combining Effects
Advanced Creak/Fry 
Advanced Sounds like Grunt/Growl for Metal
Practical workshops and Audio Examples
Intro to Emergency Aid to keep yourself healthy
Masterclass
Please note – Level 2 includes an intro to rough vocal effects – we will not go in depth into the teaching and performance of effects unless we are sure that you have a good grounding in the basic modes. If you would like a more advanced course in vocal effects, please see our intensive 2 day weekend course
Numbers are kept to a maximum of 12 so that all singers can explore the effects safely and healthily
There are limited places for additional after hours lessons on the day of the workshop from our Shoreditch Studios. Should you wish to partake in a 1 to 1 lesson, we can offer a discount course participant price of £30 for 30 minutes or £45 for 60 minutes. Lessons will take place from 6 pm – 10pm after the workshop with 30-60 minute slots available. Calendar will be proivded on booking.
1 on 1 Singing Lessons - Workshop After Hours
London 

  - Discount Rate 1 on 1 singing lessons while on a workshop or course available from our Shoreditch Studios - £30 / £45
Calendar available on booking of course or workshop